Common sense investment opportunities around the world
Weekly newsletter (free)
In-depth research reports (from USD 49 p.a.)
Expand your thinking by tapping Into my 25+ years of global investment research expertise
Discover world-class companies trading at low prices
Beat low interest rates with dividend yield strategies
Benefit from a different, independent view of the world
Latest Reports for Members
Apollo Global – plus 50% by mid-2022?
21 April 2021
Buying stock in Apollo Global Management is like getting 500 of the world's best investment professionals to work for you.
The US-based alternative asset manager has one of the best track records in the investment industry. 39% p.a. gross IRR since 1990, anyone?
Because its staff are so successful in managing other peoples' money, Apollo Global was able to grow its client assets from USD 0.8bn to USD 455bn since it was founded in 1990.
The company has much of its client base "locked in". An astonishing 60% of its client assets are permanent capital, which gives Apollo Global a solid foundation to stand on. In comparison, the industry leader, Blackstone, only has 22% permanent capital.
However, the shine recently wore off. During the past 6 and 24 months, the stock has massively lagged behind its peers. The share prices of Blackstone, KKR and Carlyle Group outperformed that of Apollo Global by a mile.
Will "APO" soon stage a catch-up rally?
I have investigated this possibility in detail - with some surprising findings!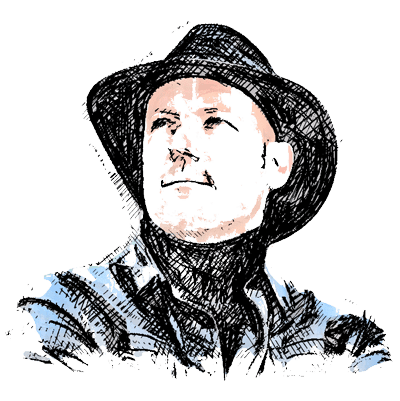 Join for free
 to get my weekly columns with investment insights from around the world
A rare book from 1966 makes a case for the seemingly unthinkable. Its controversial thesis may gain traction.
read more
Discover my investment ideas
WEEKLY DISPATCHES
Email alerts for new articles on companies, countries, people, and investment strategies

Free research report every year (for email subscribers only)

Special offers (for email subscribers only)
ANNUAL MEMBERSHIP
In-depth research reports about my 10 best investment ideas every year (see my reports section)

Updates on previous research reports

Email alerts for reports and updates

Archive with all past research reports
LIFETIME MEMBERSHIP
You'll enjoy all the benefits of Annual Members, plus:

4 additional investment opportunities each year; sourced from small- and mid-caps (i.e., less liquid markets)

Priority booking of reader events and trips

 These privileges for Lifetime Members will evolve and expand as the website grows
Your reports are always a joy to read and they give a solid perspective on interesting investment opportunities. Big thanks for that.
Tibor, Oman
This Membership is the best investment in your own stock market future. Anyone looking for an experienced opportunity finder will find what they need with Swen Lorenz!
Moritz H., Germany
Unrivaled value for retail investors in your reports. Gazprom actually helped me pay off one of my student loans which I've been struggling with for a while. Your work is changing lives.
Tyler, USA
Thanks again for all your great reports and I do already look forward to the next one!
Johannes, Hong Kong
Have read through all your reports and just want to thank you again for the amazing insight. Can't tell you how valuable and interesting I find them, just what I am looking for.
Steve P., Australia
You are the Sherlock Holmes of the stock market. Love your analysis. It's not only pretty accurate but fun to read.
Pablo, Argentina