Common sense investment opportunities around the world
Weekly newsletter (free)
In-depth research reports (from USD 49 p.a.)
Expand your thinking by tapping Into my 25+ years of global investment research expertise
Discover world-class companies trading at low prices
Beat low interest rates with dividend yield strategies
Benefit from a different, independent view of the world
Latest Reports for Members
Exclusive report for Lifetime Members only
M&A fever among junior mining stocks
17 January 2021
Large gold mining companies are approaching the end of their minable reserves – the so-called "reserve cliff". These large corporations will increasingly use their record levels of cash to rebuild their reserves. What's the easiest way to do so quickly? Acquire junior mining companies!
A recent bidding war is indicative of what's to come.
Cardinal Resources (ISIN: AU000000CDV9) had explored and developed a 5m ounce reserve in Ghana, Africa. When a bid was made for the company, no less than THREE other bidders entered the fray. One of them was a Chinese company with state-backed funding to mop up the strategic metal around the world.
Nine months later, the Chinese emerged victorious. The biggest beneficiaries were the company's shareholders, who made between three and four times their money.
There is a lot of pent-up demand for M&A in the gold sector. It's almost certain there will be plenty of similar situations unfolding over the next one to two years.
The question is, how to find such opportunities before the market wakes up to them?
Fear not, Undervalued-Shares.com is here to help!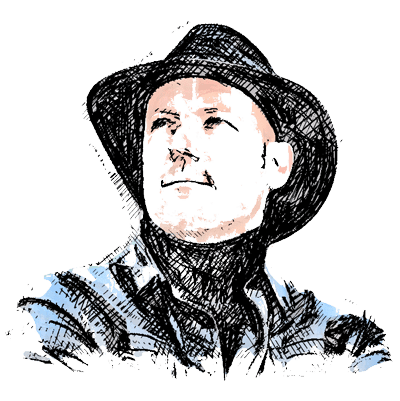 Join for free
 to get my weekly columns with investment insights from around the world
We had BRICs, FAANGs, and even FAANG-BATs. These investment trends have made fortunes for early investors. What's next?
read more
Discover my investment ideas
WEEKLY DISPATCHES
Email alerts for new articles on companies, countries, people, and investment strategies

Free research report every year (for email subscribers only)

Special offers (for email subscribers only)
ANNUAL MEMBERSHIP
In-depth research reports about my 10 best investment ideas every year (see my reports section)

Updates on previous research reports

Email alerts for reports and updates

Archive with all past research reports
LIFETIME MEMBERSHIP
You'll enjoy all the benefits of Annual Members, plus:

4 additional investment opportunities each year; sourced from small- and mid-caps (i.e., less liquid markets)

Priority booking of reader events and trips

Deeper engagement, e.g. Lifetime Members' involvement in content of my next book

 These privileges for Lifetime Members will evolve and expand as the website grows
Your reports are always a joy to read and they give a solid perspective on interesting investment opportunities. Big thanks for that.
Tibor, Oman
I just wanted to praise you for the work you are presenting us and for the way your write your reports (clean, understandable, easy to consume, and focused on long term value - and not short term propaganda).
Tiago M., Portugal
Unrivaled value for retail investors in your reports. Gazprom actually helped me pay off one of my student loans which I've been struggling with for a while. Your work is changing lives.ht. Can't tell you how valuable and interesting I find them, just what I am looking for.
Tyler, USA
Thanks again for all your great reports and I do already look forward to the next one!
Johannes, Hong Kong
Have read through all your reports and just want to thank you again for the amazing insight. Can't tell you how valuable and interesting I find them, just what I am looking for.
Steve P., Australia
You are the Sherlock Holmes of the stock market. Love your analysis. It's not only pretty accurate but fun to read.
Pablo, Argentina