Investing in Hungary:
Renaissance of Conservative Europe?
INVESTOR TRIP TO BUDAPEST

11-13 October 2023

Investors returning to Hungary
Are Hungarian stocks a deep-value play with a potential catalyst on the horizon?
There is much to be criticised about Hungary, both politically and economically:
The country has been in a recession, and riding out the downturn has already taken longer than expected.
Following the forint's collapse in October 2022, Hungary had to battle the highest inflation rate of Europe, peaking over 25%.
Government spending that amounts to a redistribution of wealth accounted for 20% of GDP.
However, there are also positive developments and catalysts for change on the horizon – most notably, the EU's potential unblocking of funding for the country, possibly as early as late November 2023.
What would the effect of that be, and could other trends lead to a re-rating of some Hungarian stocks?
12 Undervalued-Shares.com readers and myself embarked on an investor trip to Budapest to find out.
Over two intense days of on-the-ground research, we were able to tap the brains of local experts and leaders for some in-depth insights into Hungary's macro-situation and its prominent companies.
Investors returning to Hungary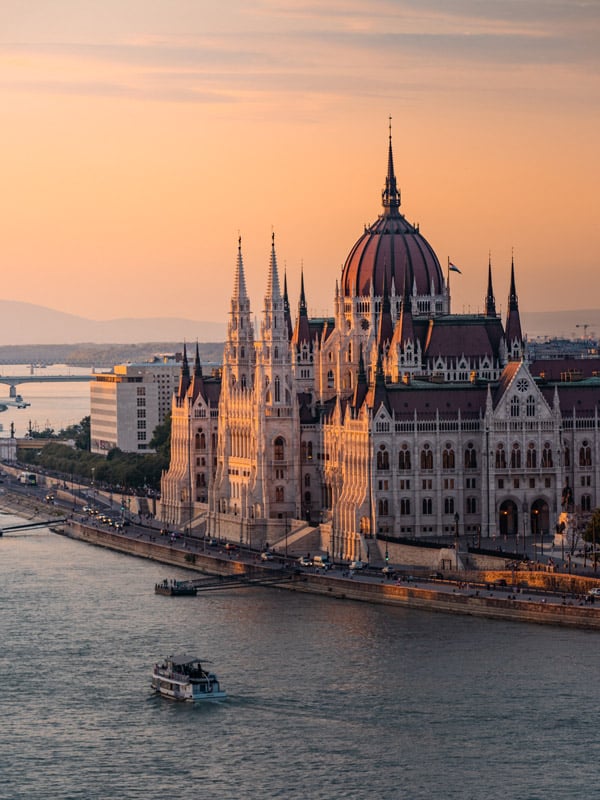 The group
12 participants from the UK, Germany, Switzerland, the US, Channel Islands, Hungary, and Romania – all with a professional background, such as fund management, family office, HNWI investor, equity analyst, or similar.
The activities
We went on a mission to uncover the current state of play of the Hungarian market.
Are there some Hungarian stocks that investors should pay attention to?
Could there be any catalysts that will get the entire market moving?
We had access to an outstanding array of publicly listed Hungarian companies, as well as local experts from across the media, politics, and public life, to find out. The investment cases presented to us showed the surprisingly diverse offering of the Budapest Stock Exchange, and we discovered some real gems.
On several occasions, we also got to learn some facts and figures that run counter to the narrative spun by popular media. Talk of an eye-opening experience!
As with any Undervalued-Shares.com investor trip, participants quickly formed friendships, and enjoyed several dinners and drinks in beautiful Budapest.
The companies
We listened to presentations by the following firms:
ANY Security Printing Company / ANY Biztonsági Nyomda Nyrt.
High-tech company, formerly the "State Printing Company of Hungary"
ISIN HU0000093257, BUD:ANY
Budapest Stock Exchange
Operator of the Budapest Stock Exchange
ISIN HU0000063078, BUD:BET
Erste Group Bank
Austrian financial services provider in Central and Eastern Europe
ISIN AT0000652011, VIE:EBS
Dentons
Global law firm
Magyar Telekom
National telecoms operator
ISIN HU0000360128, BUD:MTEL
MOL
Multi-national oil and gas company
ISIN HU0000153937, BUD:MOL
OTP Bank
Hungary's leading bank
ISIN HU0000061726, BUD:OTP
Raiffeisen Bank Hungary
Financial services provider
Investing in the stock market in Hungary – good value or value trap?
Undervalued-Shares.com founder Swen Lorenz and Ladislas Maurice of The Wandering Investor reflect on two insightful days spent in Budapest.
Interested in similar events?
There are likely to be more such investor trips in the future.
Check back on here for details (and don't forget, as a Lifetime Member, you always get priority booking!).