Common sense investment opportunities around the world
Weekly newsletter (free)
In-depth research reports (from USD 49 p.a.)
Expand your thinking by tapping Into my 25+ years of global investment research expertise
Discover world-class companies trading at low prices
Support your own idea generation and research
Benefit from an independent view of the world
Undervalued-Shares.com in 13 minutes
Discover my investment ideas
"Swen Lorenz's research service on international stocks might provide the best value out there of any service out there"
Michael Fritzell, Asian Century Stocks
WEEKLY DISPATCHES
Email alerts for new articles on companies, countries, people, and investment strategies

Free eBook "The world's best investing blogs" (for email subscribers only)

Free research report every year (for email subscribers only)

Special offers (for email subscribers only)
LIFETIME MEMBERSHIP
You'll enjoy all the benefits of Annual Members, plus:

4 additional investment opportunities each year; sourced from small- and mid-caps (i.e., less liquid markets)

Priority booking of reader events and trips

 These privileges for Lifetime Members will evolve and expand as the website grows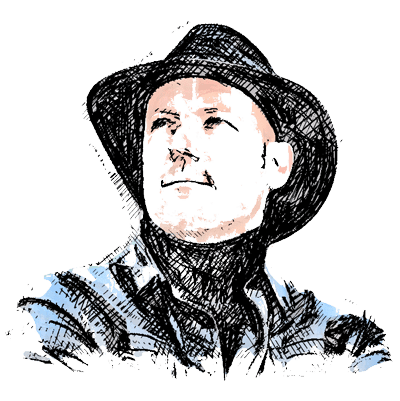 For its shareholders, OTC Markets Group has been an incredibly lucrative operation. Plus, it's always worth to sift through its 12,000 (!) listed securities.
read more
Latest Reports for Members
2-10 times your money from Venezuela
17 March 2023
Not just Venezuelan expats, but also secretive fund managers have recently been piling into Venezuela – of all places!
Why would they chase assets in one of the world's most crisis-ridden countries?
Venezuela holds the unfortunate record for "the largest economic decline in modern history outside a war zone". During the 2010s alone, its potent mix of socialist policies, high level of corruption, hyperinflation, and international sanctions destroyed 80% of the economy.
It is now becoming apparent why there has been such interest among insiders in gaining exposure to Venezuela. Not only has the country's situation recently shown early signs of a potential turnaround, such as stabilised inflation stabilised and double-digit growth rates. On 15 March 2023, a catalyst became apparent that could give a critical matter necessary for a Venezuelan turnaround a LOT of momentum in 2023.
Undervalued-Shares.com introduces what may be the single best option to profit from a recovery – this is truly "hot off the press".
Notably, even US citizens are allowed to buy into it!
Your work rate is simply outstanding! I also admire your ability to put your politics aside and invest as you see it.
Guy D., Australia
This Membership is the best investment in your own stock market future. Anyone looking for an experienced opportunity finder will find what they need with Swen Lorenz!
Moritz H., Germany
Unrivaled value for retail investors in your reports. Gazprom actually helped me pay off one of my student loans which I've been struggling with for a while. Your work is changing lives.
Tyler, USA
Gotta say that @uv_shares is one of my favorite blogs. We are paid up subscribers. Always some quirky stock I haven't heard of. Recommend you follow…
Kuppy, AdventuresInCapitalism
Outstanding; rarely had such joy when reading something in the past years.
Ralf W., Germany
You are the Sherlock Holmes of the stock market. Love your analysis. It's not only pretty accurate but fun to read.
Pablo, Argentina