I have always enjoyed travelling the world to carry out on-the-ground research of unusual, and often exotic, investments. Back in 2006 and 2007, my travels inspired me to write two German-language books: Reisenotizen eines Börsenprofis ("Travelling Notes of a Stock Market Professional").
They became niche bestsellers in Germany and gained a bit of a cult following.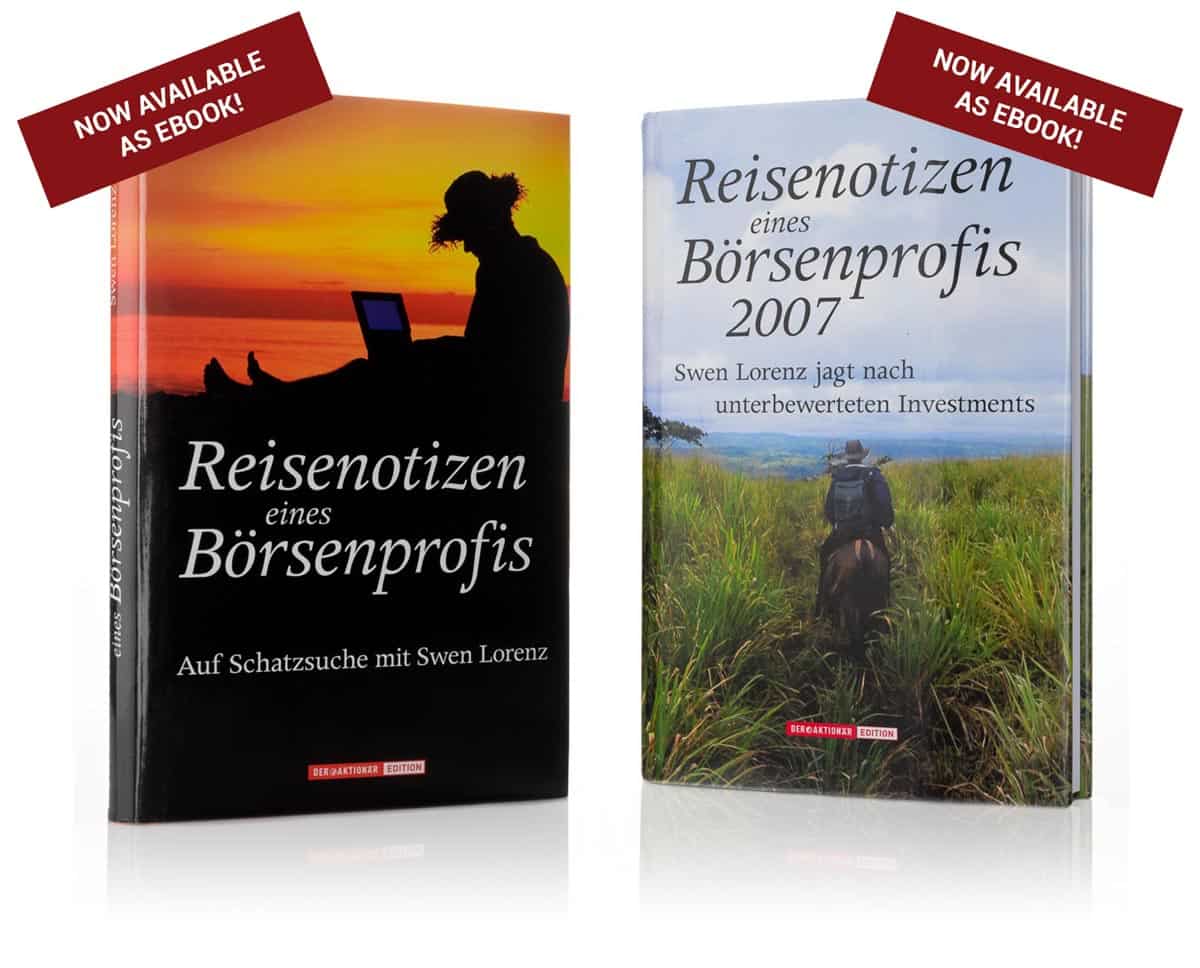 My two books from 2006/07
The hardcopies of the books are sold out and nowadays quite difficult to get hold of. The books retailed for EUR 24.80, and hard copies that surface on Amazon often ask for EUR 200. By arrangement with my publisher, I can now make the soft copies of the books available to you. Please visit my web shop to buy them for USD 8.99 each.