Sark Exploration & Opera weekend
6-8 September 2019
Co-hosted by the Head of State
Potential future events in 2021
Europe's most unusual microstate
Jewel of the Channel Islands.
Sark is the smallest independent state in the British Commonwealth – as well as my home!
Sark is part of the British Channel Islands, which are located within sight of the French coast (Normandy). The Channel Islands do not belong to the UK, nor did they ever join the EU. Instead, they have been self-governing for hundreds of years under a unique arrangement with the British Crown.
Even though Sark only counts 400 residents, the island has its own parliament, its own laws, and even its own prison. Contrary to a widely held misconception, Sark does not form part of the neighbouring island of Guernsey. It is its very own jurisdiction, based on a contract that was signed in 1565 "for eternity".
Thanks to a centuries-long consensus among the population, the government is truly minimalist. The island has no employment laws, no sales tax, and it doesn't require you to disclose your income or keep accounts. Most residents pay about GBP 3,000 in taxes per year, which is tied to the size of the property you occupy as owner or tenant. E-commerce entrepreneurs and financially independent investors have started to move to Sark. 
I predict that the island will make headlines as one of Europe's most attractive jurisdictions for investors and entrepreneurs.
For those of the right mindset, Sark can be the ideal place from where to manage your investments or run an online business, while being free to travel the world. This concept appeals to many of my readers, which is why the Sark exploration and opera weekend in September 2019 was such a success.
Europe's most unusual microstate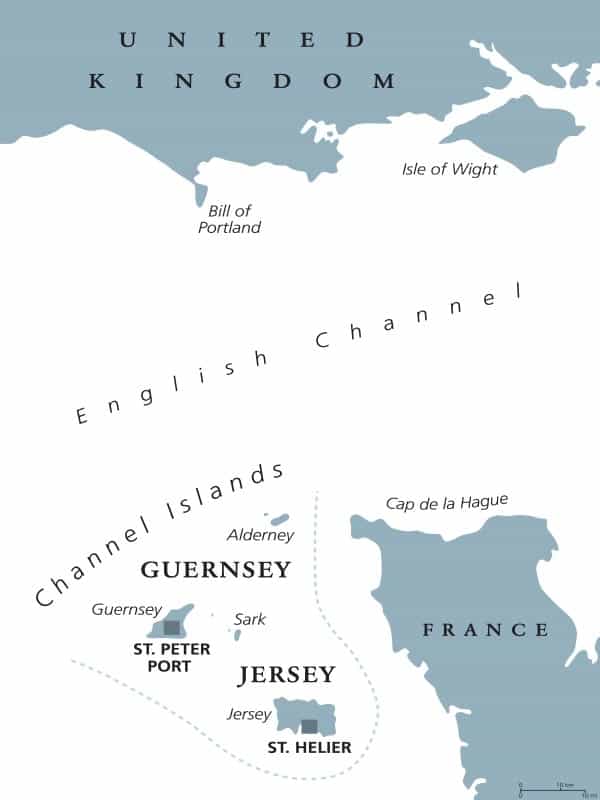 A unique weekend experience not available elsewhere
The hosts
I teamed up with Seigneur Christopher Beaumont, Sark's hereditary Head of State. We wanted to give our visitors (from the UK, France, Germany, Switzerland, Austria, Singapore, Luxembourg, and Canada) an opportunity to learn about the island while networking with other visitors and enjoying high-end facilities and entertainment.
The accommodation
We had such demand for this event that we had to split the group between Stocks Hotel and La Moinerie Hotel, arguably the two best hotels on the island right now.
The opera
Once a year, the Seigneur brings world-class opera singers to Sark. They deliver a performance unlike anything you have ever seen! We used their presence on Sark to put on some spectacular performances for us.
The Seigneurie
For one of our events, the Seigneur granted us exclusive use of his ancestral estate, the Seigneurie and its award-winning gardens. Of course, he and his family also attended. This was a chance for my guests to learn about Sark's history from the family that has held the feudal fief for the island for centuries.
The activities
Participants had a wide choice of activities to choose from. Some circumnavigated Sark in stunning sunshine and got to hang out with dolphins. Others chose to go on guided hikes with the island's no. 1 historian. Yet others tried the local gins at the hotel bar!
The exclusive tasting
Thanks to the generous support of the Barclay family, our group got to enjoy the first-ever public tasting of "Vin de L'île de Sark", a world-class sparkling wine which the Barclay family started to grow on the island back in 2011. They also supported our weekend by having their organic farming operation host the opening evening of the event, an Argentinean-style "asado" (BBQ).
The Guernsey group
In addition to my 55 guests, I had a group of visitors from nearby Guernsey join us for one day. The group was led by a private equity entrepreneur from Guernsey. Few people outside of the finance industry realise that the Channel Islands Stock Exchange has quietly become the place of choice for issuing corporate bonds. It has just been featured in the Wall Street Journal and Bloomberg.
The results
Many new friendships were made, and new professional relationships forged. One married couple who attended the weekend even ended up taking up residence in Sark, which allows them to run their e-commerce businesses in an extremely efficient way. Besides all that, it was simply a fun, memorable weekend!
Watch our 6-minute video that captures the weekend's highlights
Sark: investment opportunity of a decade
There's never been a better time for a life-changing opportunity such as Sark.
In November 2020, the island's real estate law will see its biggest reform since 1607 – which will send property prices flying. Now is the time to position yourself for profitable real estate investments, and take up a legal residence in this incredible jurisdiction.
The first Sark properties have already been snapped up. Anyone looking for a good deal needs to look RIGHT NOW. There is strong demand, and the boat is likely to fill up soon.
For a limited time only and using a whole range of services that I have prepared for you, you can still get in on this opportunity.