INVESTMENT REPORTS
British stock picks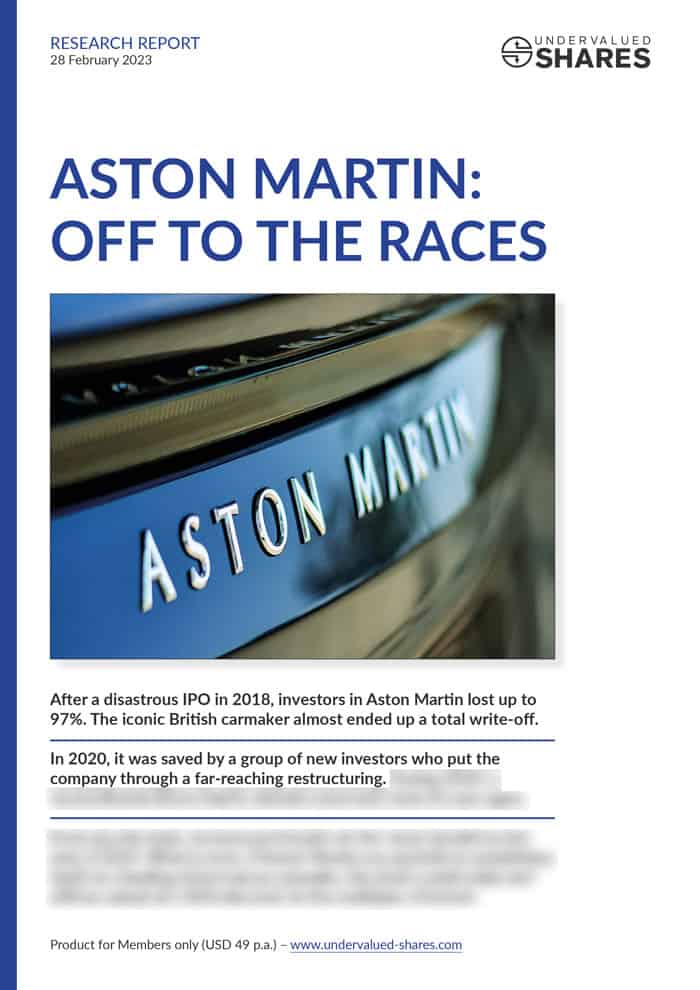 Aston Martin: 180-degree turn
28 February 2023
It's not the first time for me to write about Aston Martin Lagonda Global Holdings plc. When I last wrote about the company, I warned against investing into it.
This was just after the 2018 IPO, and what followed was the most disastrous performance of any high-profile IPO in the UK over the past five years. At one point, Aston Martin stock was down 97%!
Today, I am going to blow the horn for the company.
Aston Martin is one of the world's most iconic car brands, and it's currently also one of the most interesting investment cases on the London Stock Exchange.
Longer term, it may be one of those stocks that one shouldn't part with. Remember what happened to Ferrari since it went public in 2016?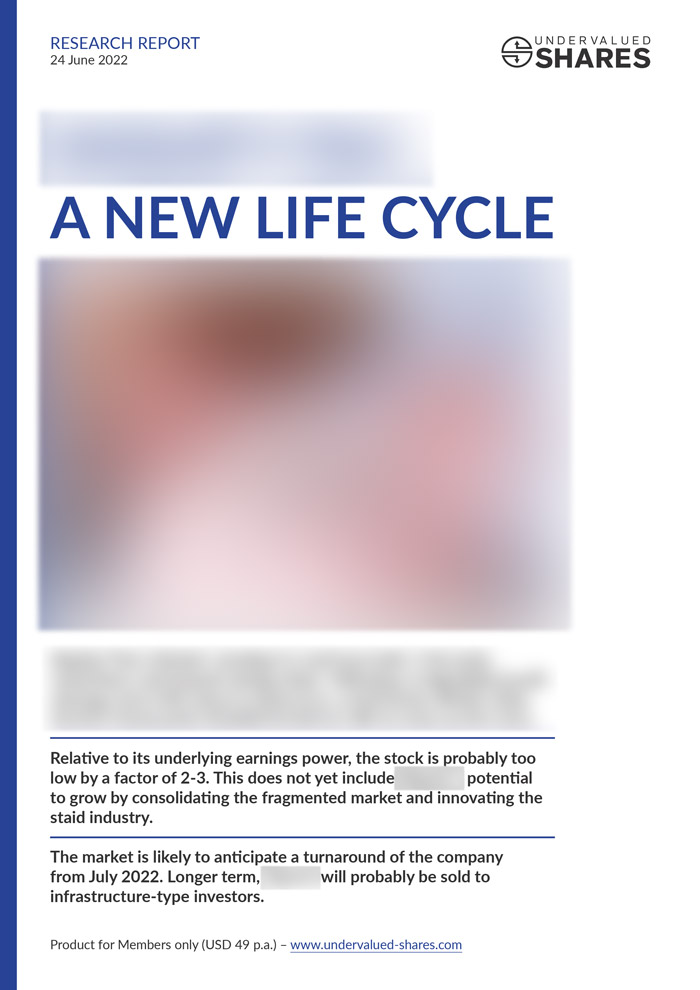 Death care: a crisis-resistant industry
24 June 2022
On five out of seven days in mid-June 2022, over 90% of the stocks in the S&P 500 declined – the most overwhelming display of selling in history. There hasn't been a precedent for a sell-off of this nature since 1928.
Yet, the stock of one particular American company stood relatively firm.
Service Corporation International (ISIN US8175651046, NYSE:SCI) is the leading provider of funerals in the US. Even after the recent sell-off, its stock trades a mere 12% below its all-time high. Compared to ten years ago, it's up 500%. Over the past 20 years, it's up 34 times. Speak of a crisis-resistant investment!
The death care industry benefits from the only absolute certainty that we all have to live with: sooner or later, everyone becomes a customer.
At a time when tech, software and Internet investments have gone out of fashion, one particular death care company could come back into focus. Around the world, there are about a dozen publicly listed companies that provide funerals, cremations, and related services. I picked the one that is currently out of favour, but probably for not much longer.
The stock featured in this report should benefit from not one or two, but three catalysts during the remainder of 2022. The first one of these catalysts is due next month.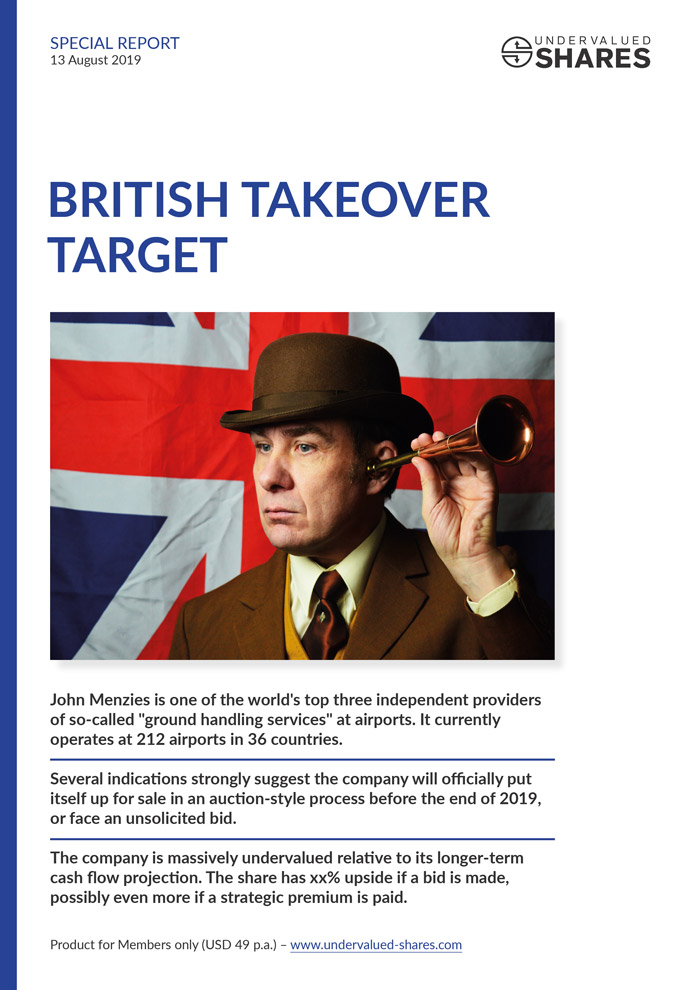 John Menzies plc: British takeover target
13 August 2019
World-leading company (top 3 globally) John Menzies plc is virtually sure to get into the crosshairs of a takeover bid sometime during the next 12 months, possibly a lot earlier.
Its industry has high barriers of entry; it is projected to grow organically at nearly twice the speed of global GDP growth, and it offers a rare opportunity to consolidate a highly fragmented sector from the ground up. Large private equity companies are known to be interested in this space, but there is a real lack of suitable targets - except John Menzies plc!
Based on an estimate of its cash flow and a comparison with other recent transactions in the ground handling industry, the stock could attract a bid at a price that is 75% higher than the stock price at the time of publication.