A second opportunity at SNP?
Small-cap stocks have experienced a blood bath of late.
One German software company stands firm, though.
The share price of SNP Schneider Neureither & Partner has been remarkably stable. It even showed signs of breaking out of its sideways trend on the day before this Weekly Dispatch got published.
For Undervalued-Shares.com Members, SNP is an old friend which they first "met" in an extensive research report published in late 2019. After the stock more than doubled, the tragic, unexpected death of SNP's founder at the age of just 56 in November 2020 prompted many to sell.
As one observant reader pointed out at a recent meet-up in Germany, the stock is now worth taking another look.
Succession battle
Replacing a CEO is difficult enough under normal circumstances. Statistically, 40% of new CEOs at public companies fail to meet expectations within the first 18 months.
If the CEO is also the founder and major shareholder of a company, it makes for several challenges piled on top of each other.
When Andreas Schneider-Neureither unexpectedly died in November 2020, I decided to call time on my investment in SNP. The stock had risen from EUR 30 a year earlier to as high as EUR 71, but had plunged back to EUR 40 following the news about the founder's death.
SNP subsequently experienced a fair amount of instability and even scandal. Governance issues came to light, and the market distrusted the board's ability to lead the company to a better future.
It was right to get out. SNP's share price fell to as low as EUR 15 in November 2022.
It has since recovered to currently EUR 34.70. Among other factors, SNP had a new major shareholder emerge, German multi-billionaire Wolfgang Marguerre. The 82-year-old had grown rich on the back of his Swiss firm, Octapharma, one of the world's largest manufacturers of blood plasma products.
With SNP, Marguerre spotted an opportunity to secure himself a stake in a promising Germany software company at an attractive price. By May 2023, he had already built up a 28.8% stake. He then launched a public tender offer for more shares, offering EUR 33.50 in cash for each share offered to him.
This took his stake to 64%, which all but secured control.
At the end of September 2023, Marguerre achieved his main goal. Under Andreas Schneider-Neureither, SNP had been managed through a so-called monoistic management structure – basically, the founder was in charge. The new major shareholder wanted to have SNP run by a more conventional, dualistic management structure, with a CEO supervised by a non-executive board.
Following Marguerre winning a vote on the matter, SNP should now enter calmer waters again, at long last.
SNP stock, too, could now enter a new era.
A transformation leader transforms itself
The Heidelberg-based software company helps corporate clients migrate their existing software systems. For large companies, in particular, moving to a new system regularly turns into a project that requires massive amounts of time and resources, and carries significant operational risks because it could end with delays or loss of data. SNP's transformation solutions cut the migration time to days or weeks rather than months, while operational risks are reduced to near-zero. In a world where countless large corporations (and smaller companies, too) are stuck with outdated legacy software and terrified of moving to new platforms, such a software-based solution can be a godsend.
SNP was established as a boutique software firm in 1994, and went public in 2000. However, most of this time, it was a German company speaking to the (limited) German-speaking market and selling a non-scalable product. Only since 2014 has SNP pursued a strategy that is aimed at turning itself into a global software corporation and making its business model scalable.
Through internal investments and acquisitions, SNP has grown from EUR 30m revenue in 2014 to EUR 131m revenue in 2018 (+500% in four years). The company successfully built a presence in other parts of Europe, as well as in the Americas and Asia. During the same period, it has transformed itself from a company that (put in simplified terms) used to live off consulting projects (non-scalable) to selling a software solution (scalable).
The importance of SNP's transformation cannot be overstated, and it represented the core of my investment case, published in a report for Undervalued-Shares.com Members in late 2019.
SNP's software products had started to catch the eye of more prominent players who were willing to close bigger deals with the company. This development primarily came on the back of SNP's ongoing success in positioning itself as one of THE specialists for migrating corporate clients to the latest, significantly improved software provided by SAP AG. SAP, in case you didn't know, is the world's leading provider of so-called Enterprise Resource Planning (ERP) software.
As I concluded in my report:
"If the overall assessment of this report is right, SNP is currently in the early phase of its new lifecycle as a global software company."
Now that stability seems about to return to SNP, is there a chance that my investment thesis from four years ago will gain traction again?
Today's situation at a glance
SNP was always going to have many similarities to SAP, as it helps SAP clients migrate from an outdated SAP software solution to the latest version of the SAP system. The "SNP Transformation Backbone" software received certification by SAP and is, in some ways, even promoted by SAP.
Since early 2023, SNP is led by Dr. Jens Amail, who had previously worked for SAP as Executive Vice President and Chief Operating Officer for the Greater China region.
With new leadership in place, governance issues resolved and a new major shareholder having gained tight control, is SNP stock once again a buy?
I haven't done an in-depth analysis (yet), but the following overall situation really piqued my interest.
When Marguerre's Octapharma launched its tender offer, SNP's board issued an interesting assessment of the EUR 33.50 offer price:
For "short-term investors" who were looking for an exit, the offer was "adequate".
For "longer-term investors", it could be lucrative to remain onboard as shareholder, given the recent advances of SNP's operative business and the company's successful transformation.
Notably, not a single SNP board member or director tendered their shares – not surprising, given the company's recent performance.
In 2020, SNP achieved revenue of EUR 144m.
For 2024, the company is currently looking at a revenue projection of EUR 210-220m. Besides growing its overall revenue, SNP is also increasing the percentage of revenue that comes with particularly high margins: the sale of software licenses.
Put another way, since the tragic event of 2020, SNP's stock price has come down, but the company has grown by almost half. You could say that it's now in a better position than ever, given the backing of a financially strong, highly experienced entrepreneur.
Margins and earnings have since shown a mixed performance, also caused by the turmoil inside the company. More generally, valuation multiples for software companies have come down a lot since 2020.
However, now that stability is likely going to return to SNP, investors are more likely to take a fresh look at the situation.
Limited downside, massive upside?
This is now a small-cap stock where a multi-billionaire was willing to buy any number of shares offered to him for a cash price of EUR 33.50. Anyone who wanted to sell their shares will probably have done so during the tender process. The remaining owners are probably in it for the long term. Trading at a price of EUR 34.70, the stock of SNP probably has quite limited downside – but potentially huge upside, if the plans for the operative business work out. After all, that's what Marguerre will have bought into.
Not surprisingly, the stock price has just started to move.
SNP has a market cap of EUR 250m, and there is a remaining free-float of 36%. It's a small-cap and liquidity is somewhat limited on the current price level, but trading liquidity should be well sufficient for private investors.
Marguerre hasn't given any indications that he wants to take the company private. For now, at least, SNP will continue to be a hidden gem of the German market. If Marguerre did want to take his stake to 100%, he'd be unlikely to succeed with a buy-out offer anywhere near the current price. As the board's actions have shown, the longer-term holders simply didn't want to part from their shares on the current price level.
With a four-year delay, SNP stock probably is worth a closer look yet again.
Podcast: My Worst Investment Ever
What's the ONE investment I'd probably never do again?
Andrew Stotz of "My Worst Investment Ever" and I look back at my involvement with a German fund manager.
What exactly happened, what went wrong, and – most importantly – what are the key takeaways from this experience?
A fascinating time travel with lots of personal insights!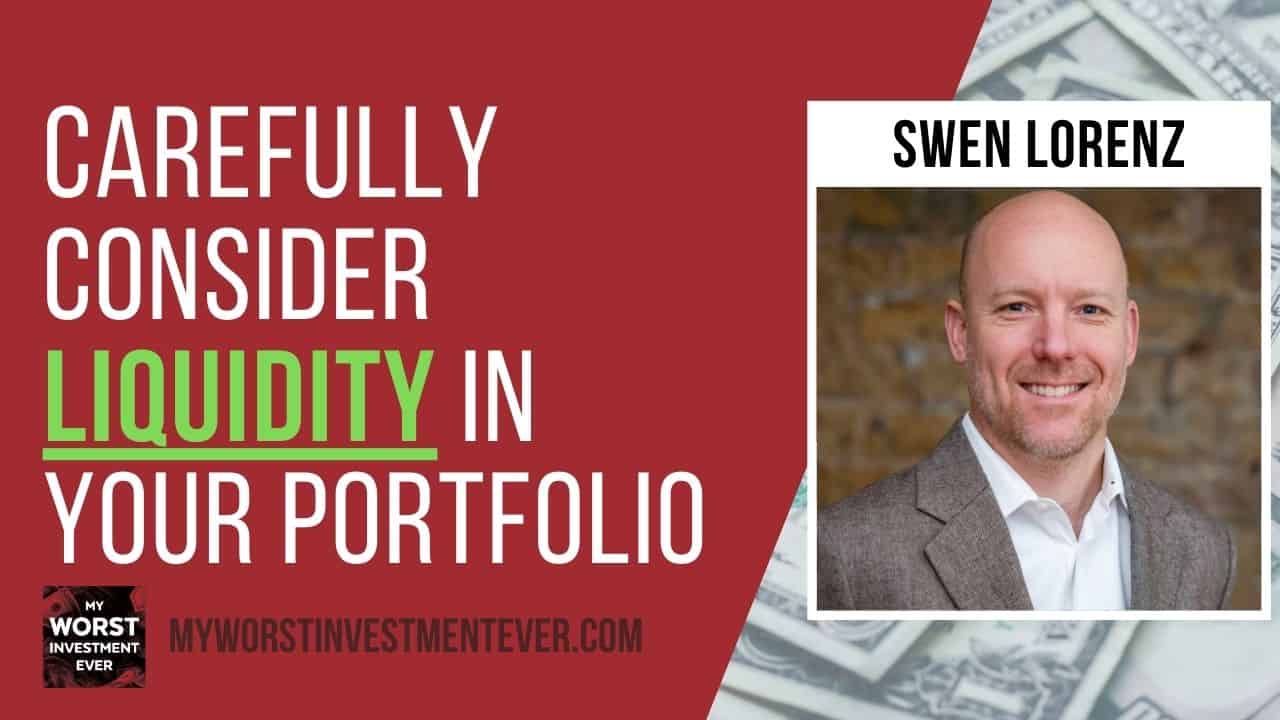 Podcast: My Worst Investment Ever
What's the ONE investment I'd probably never do again?
Andrew Stotz of "My Worst Investment Ever" and I look back at my involvement with a German fund manager.
What exactly happened, what went wrong, and – most importantly – what are the key takeaways from this experience?
A fascinating time travel with lots of personal insights!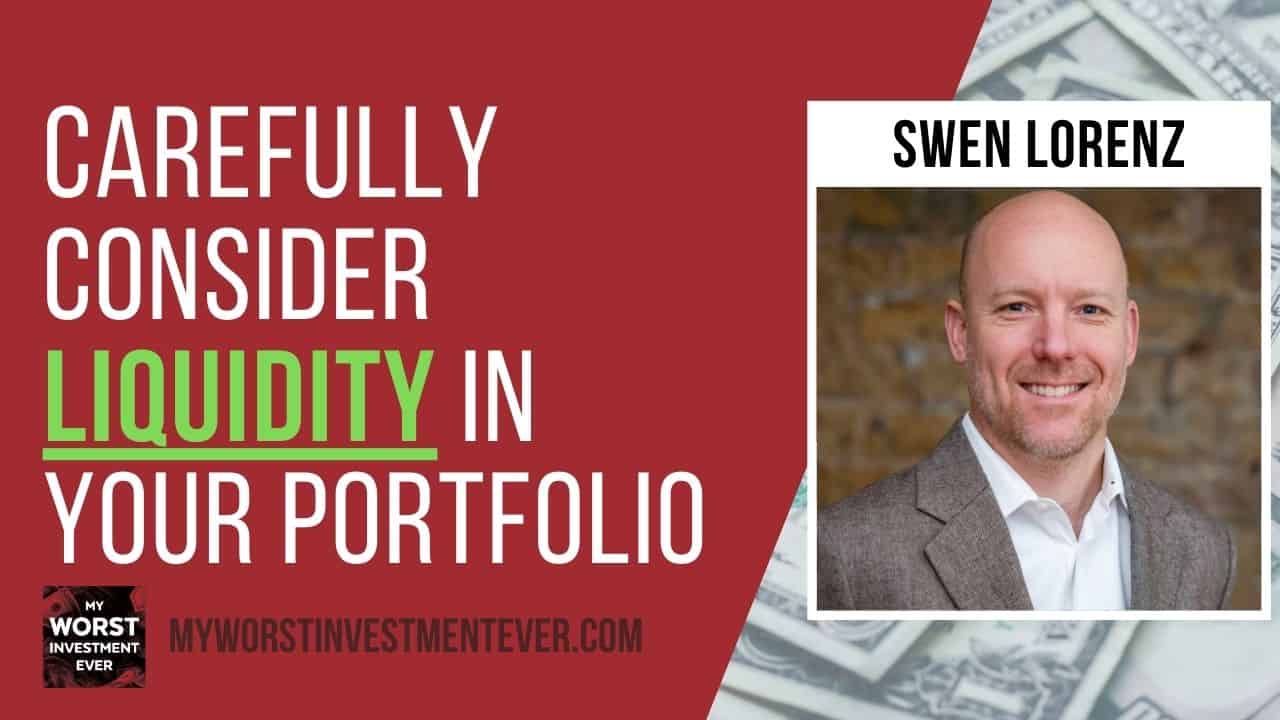 Print this article
Did you find this article useful and enjoyable? If you want to read my next articles right when they come out, please sign up to my email list.
Share this post: