Investment finds in Ecuador
Ecuador – a small nation of 18m people on South America's Pacific coast – is not a country that would ordinarily feature on the radar of equity investors. It's barely a speck on the world's investment map, and frontier countries can be notoriously frustrating value traps.
Its domestic stock market is tiny, with a total USD 10bn market cap that is spread among 57 companies. Most of these companies are too small to trade significant amounts of stock. What's more, accessing the two stock exchanges in Quito (Ecuador's political capital) and Guayaquil (the commercial capital) requires a domestic brokerage account. That alone would normally disqualify Ecuador from being of interest to anyone but the most enthusiastic frontier investors.
However, there have always been a few companies listed elsewhere that offer exposure to the country, and there are indeed some interesting investment opportunities emerging in Ecuador.
A world leader in gold and copper exploration
Chief among those companies that offer exposure to the country are those linked to the fledgling Ecuadorian gold mining sector.
Among mining insiders, Ecuador has long been known as a bit of a latecomer in the international mining sector. The Andes mountains contain a rich metallic belt, a fact that even the public are aware of given the well-known stories about the gold riches of the Inca.
However, unlike nearby Colombia, Peru and Chile, Ecuador never had a world-class mining industry. Political instability and a lack of suitable mining legislation had long kept the world's major operators from exploring the country.
This changed in 2009, when then-President Rafael Correa updated Ecuador's mining laws. Over the last decade, more gold and copper have been found in Ecuador than anywhere else on Earth. Who would have known? Gold, silver, and copper now count among the country's major natural resources.
As a result, a dozen foreign mining companies have set up shop in Ecuador. Among them are international brand name companies such as BHP (ISIN AU000000BHP4), Newcrest Mining (ISIN US6511911082), Anglo American (ISIN GB00B1XZS820), First Quantum Minerals (ISIN CA3359341052), and Fortescue Metals Group (ISIN AU000000FMG4). Their presence gives credence to the claim that Ecuador's fortunes as a mining destination are on the up.
If you wanted a very direct form of exposure to the country's gold exploration opportunities, there is Canada-listed Lundin Gold (ISIN CA5503711080), a CAD 2.3bn company backed by the Swedish Lundin family. A pure play on Ecuador's mining industry is London-listed SolGold (ISIN GB00B0WD0R35), which has a GBP 700m market cap and also explores for copper.
Two more speculative companies in this sector are listed on the Toronto Venture Exchange,  Cornerstone Capital Resources (ISIN CA21922J6043) and Lumina Gold (ISIN CA55026L3056). The TSX is a lightly regulated stock exchange that only very experienced investors should dabble with. Another TSX-listed company that explored in Ecuador, Core Gold, has already bit the dust and de-listed.
Just as is the case with gold exploration, Ecuador is a bit of a little-noticed outlier in other sectors, too.
The unexpected knock-on effect of wind energy
Ecuador has captured an incredible 75% of the world's balsa wood market – and it is set to benefit mightily from the growing use of wind energy. I learned about it during my Easter 2022 trip to the country, when local friends told me of the soaring price they are expecting for their balsa trees.
Balsa – a stiff, light wood – is used in large amounts for the production of wind turbine blades; a 100-metre blade requires around 150 cubic metres (5,300 cubic feet) of balsa. The boom of so-called green energy has led to soaring demand for balsa.
As a result, Ecuador has run into problems with illegal balsa tree logging in protected areas, the exploitation of indigenous tribes that inhabit the area, and organised crime becoming yet more powerful because of the money made from smuggling the material.
Even harvesting balsa from dedicated plantations – seemingly an ideal ESG-type investment – brings its issues. Green balsa wood contains five times (!) as much water by weight as it has actual wood substance, which sets it apart from hardwoods that contain very little water. In the olden days, spotting balsa trees was interpreted as a sign that there is plentiful water in the area. Today, balsa plantations can suck up so much water that they can shift the water supply balance of an entire region.
Balsa has other applications, including in the production of airplanes, boats, cars, surfboards, and even in rocket NASA technology. It also has very good insulation properties. As a fairly unique and entirely natural material, balsa could have an interesting future.
Despite long-standing efforts to replace the wood's role in wind turbines with an artificial material, it currently looks like new materials will only lead to the demand for balsa from the renewable energy industry stagnating on its current elevated level. Given Ecuador's dominant position in the supply of balsa and the material's use in other areas, this could be one of those niche markets where a few clever entrepreneurs make a fortune in a sector that barely anyone has ever even heard about.
There aren't any Balsa-related companies listed on easily accessible stock markets (as far as I am aware), but the domestic Ecuadorian stock market has a whole raft of listed companies that operate forestry businesses. These are predominately in the production of teak, but I'll do a deep dive into the sector sometime to see if there isn't an interesting balsa play available after all. Some of my local friends have been doing acquisitions of highly profitable agriculture-related businesses in the past, and I wonder if there is a way to latch onto their success.
Another natural wonder of Ecuador is more readily available to investors – and you can buy into it through the US stock market!
Tourism and Galapagos – all wrapped into a US-listed stock
Until Julian Assange's highly publicised stint in the Ecuadorian Embassy in London, Ecuador was mostly known as the country you pass through on the way to the Galapagos Islands.
When UNESCO created the list of World Heritage Sites in 1978, the Galapagos were the first place in the world to be inscribed. The islands regularly rank as the world's #1 bucket list destination, with over 200,000 tourists visiting during any normal year.
Tourism in Galapagos started in the 1960s, and one family created a successful company (and a family fortune) on the back of it. The Swedish-origin, US-based Lindblad clan has built Lindblad Expeditions (ISIN US5352191093), a high-quality expedition cruise ship operator that is now listed on the Nasdaq with a USD 800m market cap. The late Lars-Eric Lindblad was widely recognised as the first foreign tour operator in Galapagos in the 1960s, and his son, Sven, has grown a truly unique business during the last few decades.
The stock of Lindblad Expeditions – which I featured in a research report on 16 March 2021 – has not yet taken off but may be worth a second look all the more, given recent developments.
During my Easter trip to the Galapagos, I heard it loud and clear – demand for trips to the islands is currently off the charts, driven primarily by American and Canadian visitors. Following the pandemic and its lockdowns, many people have realised that you better visit bucket list destinations while you can.
When I recently offered another Galapagos trip to my readers, I sold out the entire boat on the back of a single email – which was unprecedented among the ten such trips I have already organised.
As one of the highest-quality tour operators in Galapagos, Lindblad Expeditions could find itself switching from survival mode to having quite a bit of pricing power. If I am right, how long until the market will sense the uplift in bookings?
To the best of my knowledge, Lindblad Expeditions is currently the only feasible way for private investors to get any exposure to the natural asset that are the Galapagos Islands. This could change, though. In 2008, the Galapagos Islands had implemented strict regulations – in essence, a "temporary" blanket ban – on foreign investment. All subsequent attempts to replace the "temporary" ban with a more intelligently formulated new investment regulation have so far come to nothing - and "temporary" has been 14 years by now!
I have long owned land in the archipelago (purchased pre-2008) and I have been keeping my ears on the ground to be among the first to learn about upcoming changes to the investment regulations. Why my interest? In a way, the market for some types of foreign investments in the Galapagos Islands has been frozen in the state it was in during the mid-2000s – not quite unlike the situation in closed-off economies, insular countries such as Cuba or North Korea. As a result, some local assets are valued at peculiarly low prices. If this situation was ever to change, there may be a surprisingly large delta to be exploited by investors who know their way around this Special Economic zone and have the contacts to make things happen right when the market opens up again.
Small but worth keeping an eye on
Besides the stocks mentioned above, there are also the Ecuadorian government bonds, which private investors can buy and sell relatively easily on international exchanges. Courtesy to Ecuador's infamous political instability, these bonds regularly experience extraordinary levels of volatility. What's more, it's entire feasible to be ahead of these gyrations if you have a few well-connected sources in the country. Ecuador's political elite is tiny, and anyone with good contacts in the country will be able to get a much better sense of the bonds' likely next moves than international investors who only look at the situation from afar.
It's also worth keeping in mind that Ecuador doesn't just have considerable potential for gold, but also for copper. The country sits right along the Andean copper belt, and this is a metal for which we may soon experience a new super-cycle. In an underdeveloped country such as Ecuador, it wouldn't take all that much to significantly move the needle.
For all its faults and instability, Ecuador could yet emerge as a winner thanks to its potential in gold, copper, and tourism – three industries that could see a lot of growth and pricing power during the 2020s.
I'll keep an eye out for other investment opportunities in Ecuador. Watch this space.
How to get investment exposure to Galapagos
Never has demand for trips to the Galapagos Islands been greater. Now is the time for many to finally tick off their #1 bucket list destination.
Who is better positioned to benefit from this post-pandemic Zeitgeist than one of the islands' highest-quality tour operators?
It looks like the time has finally come for Lindblad Expeditions. If you haven't done so already, now would be a good moment to dig out my research report again.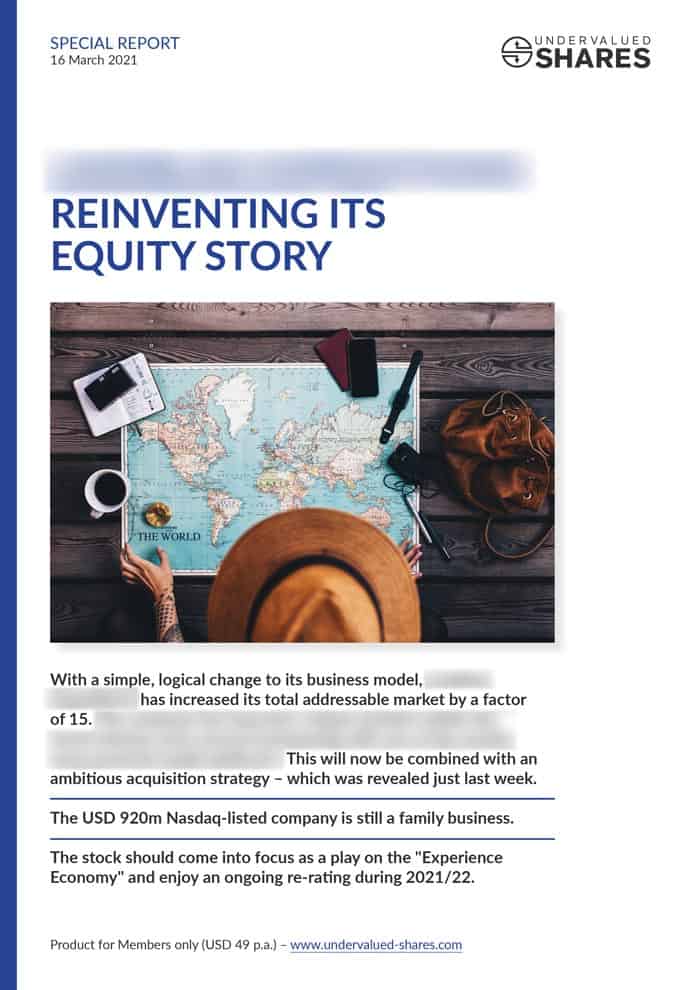 How to get investment exposure to Galapagos
Never has demand for trips to the Galapagos Islands been greater. Now is the time for many to finally tick off their #1 bucket list destination.
Who is better positioned to benefit from this post-pandemic Zeitgeist than one of the islands' highest-quality tour operators?
It looks like the time has finally come for Lindblad Expeditions. If you haven't done so already, now would be a good moment to dig out my research report again.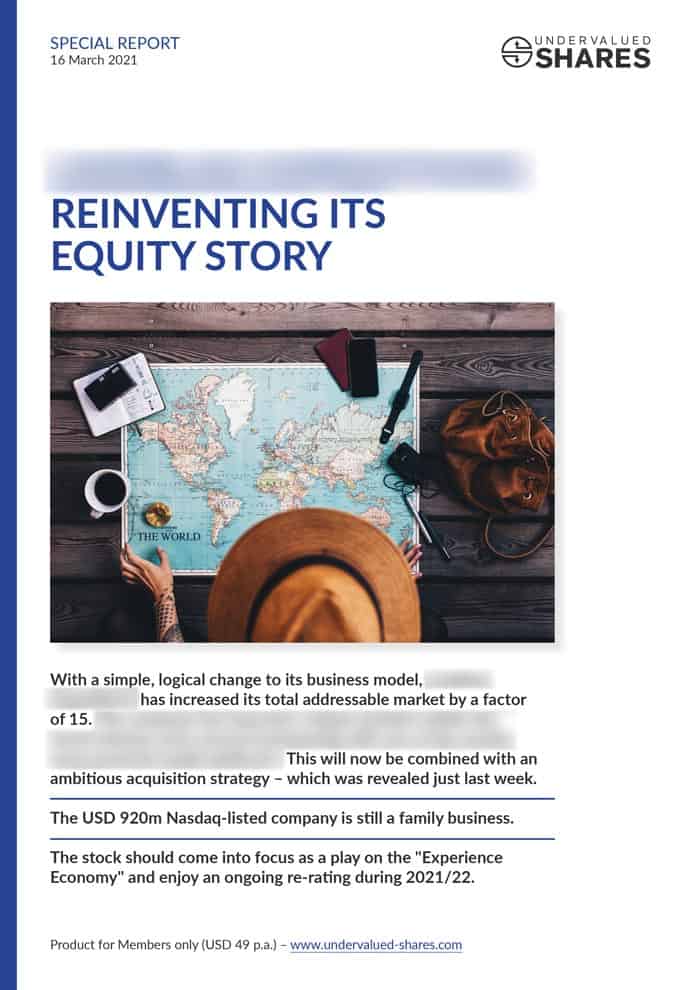 Print this article
Did you find this article useful and enjoyable? If you want to read my next articles right when they come out, please sign up to my email list.
Share this post: