Weekly Dispatches
Undervalued Shares
Every week, I send out an email with observations about markets, investments, and random other subjects. These emails will help you shape your world-view, they will teach you new investment strategies, and they will also give you new ideas that you can research further.
MOST POPULAR WEEKLY DISPATCHES
The Aston Martin IPO - how 007 glamour blinded gullible investors
I was faster: How my e-letter beat the Wall Street Journal
The day I outed the Rothschilds (and my readers made up to 461%)
Hunting for investment bargains on the Silk Road (part 1)
McDonald's 1,400% resurgence – and what it teaches you about mainstream Zeitgeist
Don't invest in it if they don't call you crazy!
A research trip to Monaco - and a trip down memory lane
Invest in what you know – how about Covent Garden?
Ferrari – the company, the stock, and my car
Blogs to Watch (part 1): Lyn Alden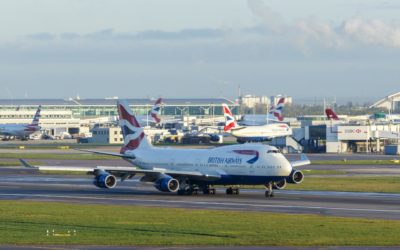 You'll be surprised to read about British Airways (BA) on my blog. All the more, since this company is not itself listed on the stock market. You need to buy into Madrid-listed International Airlines Group (IAG, ISIN ES0177542018), a holding company that owns 100% of British Airways.
read more