Every week, I send out an email with observations about markets, investments, and random other subjects. These emails will help you shape your world-view, they will teach you new investment strategies, and they will also give you new ideas that you can research further.
MOST POPULAR WEEKLY DISPATCHES
The Aston Martin IPO - how 007 glamour blinded gullible investors
I was faster: How my e-letter beat the Wall Street Journal
The day I outed the Rothschilds (and my readers made up to 461%)
Hunting for investment bargains on the Silk Road (part 1)
McDonald's 1,400% resurgence – and what it teaches you about mainstream Zeitgeist
Don't invest in it if they don't call you crazy!
A research trip to Monaco - and a trip down memory lane
Invest in what you know – how about Covent Garden?
Ferrari – the company, the stock, and my car
Blogs to Watch (part 1): Lyn Alden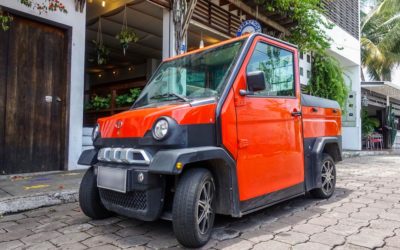 The government of the world-famous Galapagos Islands has banned the importation of additional electric cars. What does this mean for the car industry's prospects and how stocks of car manufacturers are valued?
read more